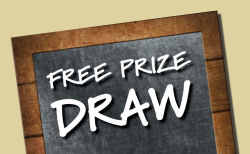 How you can win our monthly prize draw!
To enter our monthly prize draw, simply click here and enter your details.
The Talbot Inn
On the Wharf Stream
Oxford Road, Eynsham OX29 4BT
Tel: 01865 881348
Fax: 01865 880327
Email:enquiries@talbot-oxford.co.uk
27th May - Pete McCray
A regular favourite of ours, Pete McCray is returning again this May. Come along on Monday 27th May to get your week off to a fantastic start
7th June - Thames Valley Jazz Band
The Thames Valley Jazz band will be back again in June, so come along to get your weekend off to a brilliant start with some great music and company
19th-21st July - Thamesfest
Thamesfest is returning this summer, starting on Friday 19th July, with great music and a BBQ continuing until Sunday evening.
This hugely popular festival is definitely one not to miss, so make sure you get it in your diary now! Find out all about the festival at www.thamesfest.co.uk